Mashiach Conference
If you wish to join us at the Maschiach conference 2021, you can book today online by going to UBMSonline.co.uk.

Booking online, is now open!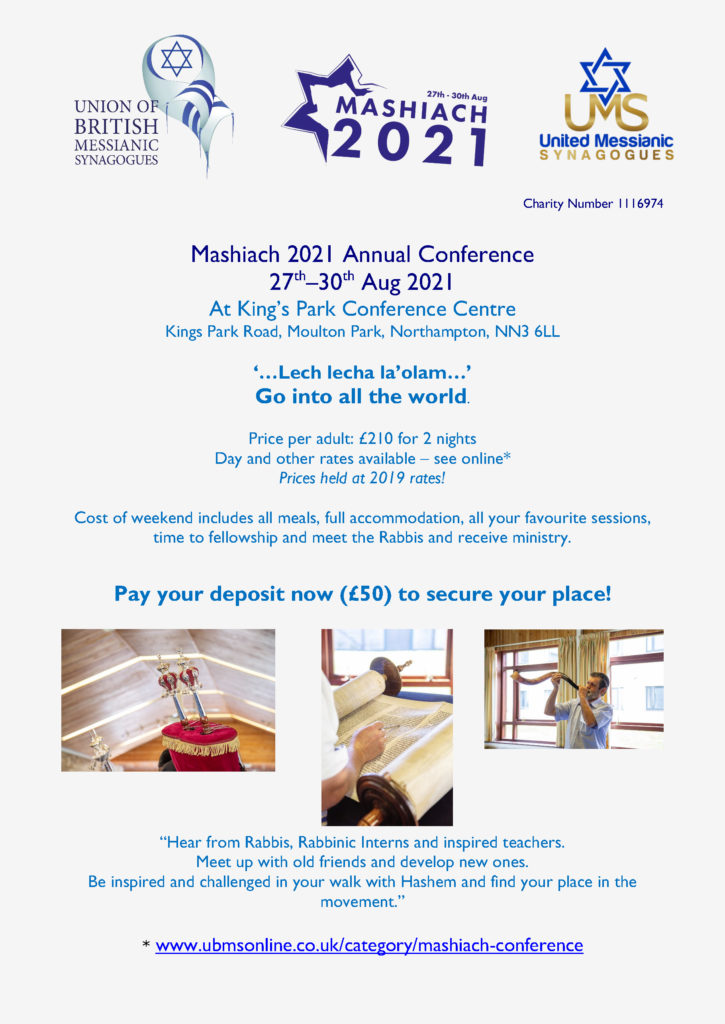 Once your booking(s) has/have been completed, please fill in the booking form Here (Pdf) or Here (Word Document) and send it to administrator@ubmsonline.co.uk. The form is necessary for us to record details of each delegate in your group so that we can correctly allocate sleeping arrangements etc.